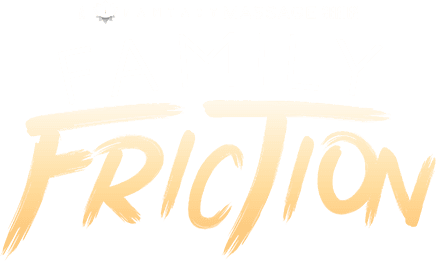 Behind every smiling family portrait is an untold story. What happens when a loving family is no longer as happy as they seem?
FAMILY FRICTION follows the erotic exploits of a frigid family household as it heats up with tension when two step-sisters come home from college. Ever since their mom started a new massage parlor business, there's been friction between their increasingly distant mother, a father struggling with loneliness, and a brother caught between parental loyalties. To save their family, drastic measures must be taken!
Rub your hands together as the two sisters come together, in more ways than one, to try and keep their family together through the power of touch. Things only get more complicated as emotions get the best of them, leading to tantalizing trysts best kept within the family. While one sister gives up her virginity to her protective step-brother, another steps in for her mom to give a wife's special touch to her angsting step-father. Then both sisters band together as their step-mother finally reveals the real reason why she's been so distant. Will all this newfound closeness be enough to put back the pieces of this shattered family?